Is that Mario Lopez?
No, it's just… wait, that IS Mario Lopez!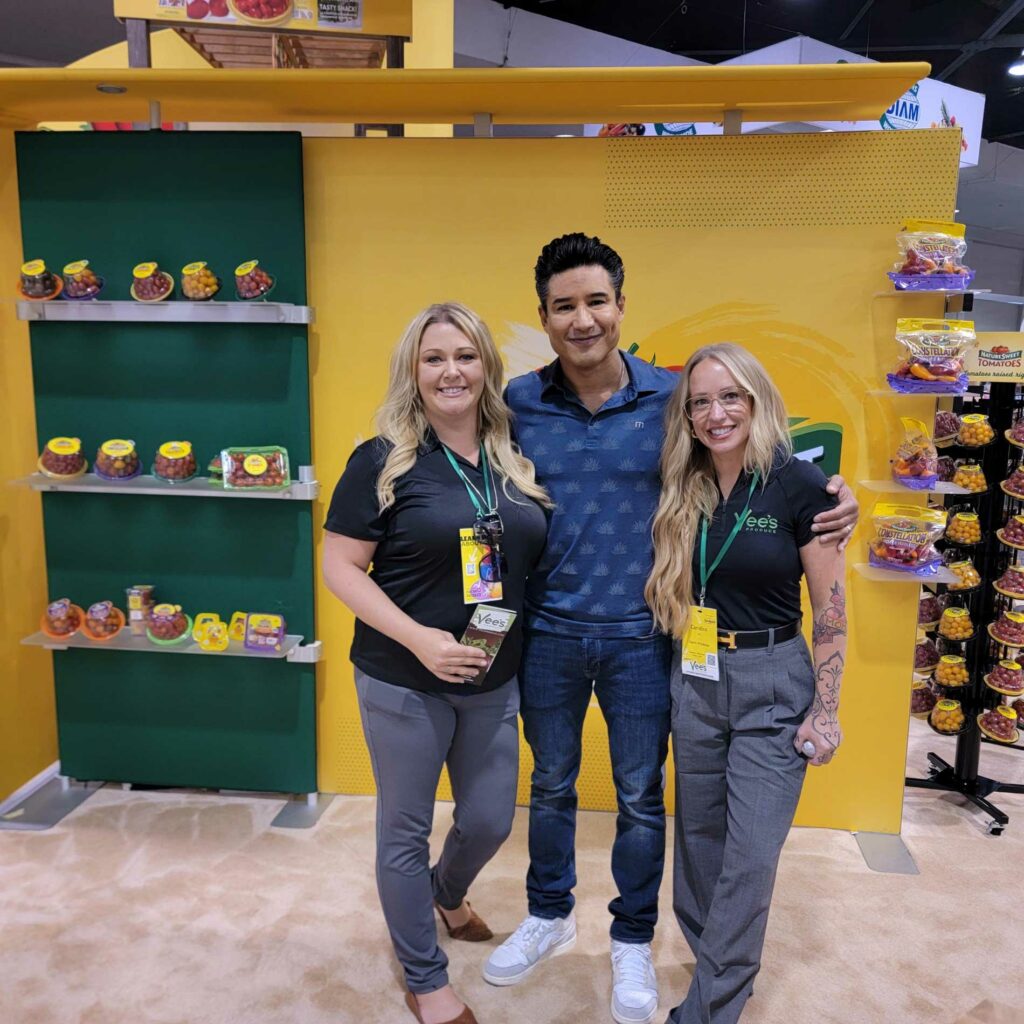 Recently, Brown Bag Potatoes and Vee's Produce had the opportunity to set up an exhibit at the Global Produce and Floral Show in Anaheim, California. This show is one of the premier events for all things produce not only in the United States, but in North America. Vee's Produce Owner and President Jason Vee, his family, and a few other members of the Vee's team headed down to California to experience it all.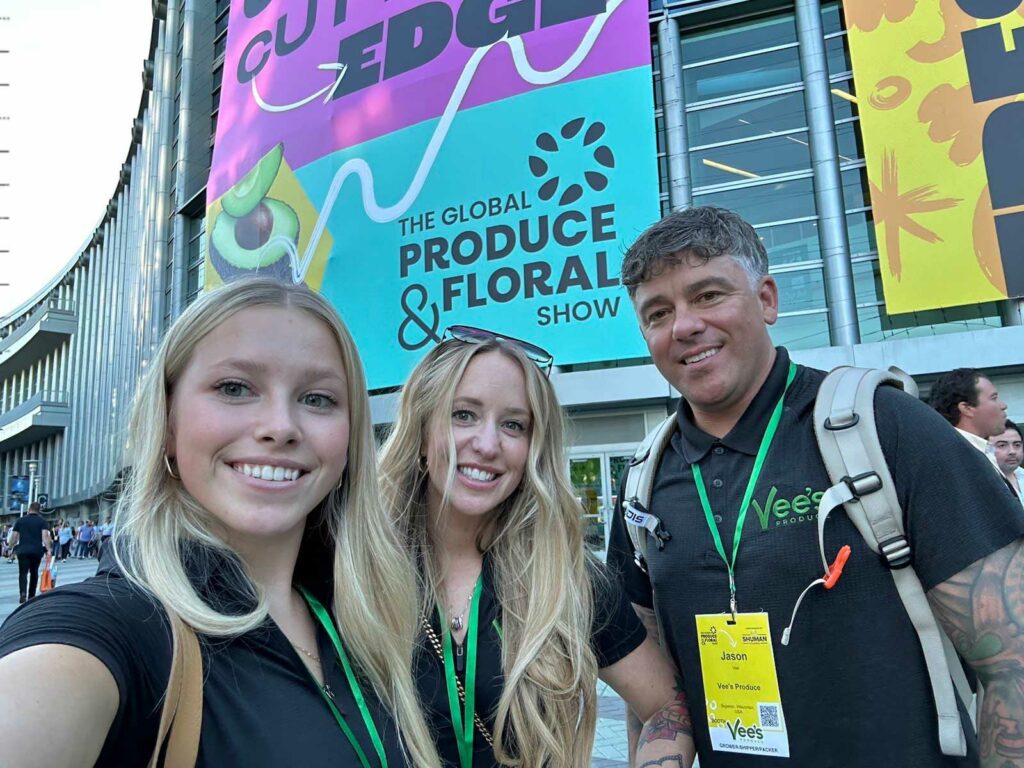 "This was the first year we had a respectable exhibit at the show," said Jason. "Last year we had a small booth, and previous years we just walked the floor." Large grocers such as Walmart, Hy-Vee and other corporations attend this show as buyers looking to add to their produce selection.
Obviously it's great to walk the floor and make connections, but to have our own exhibit is game changing.

Jason Vee, vee's marketing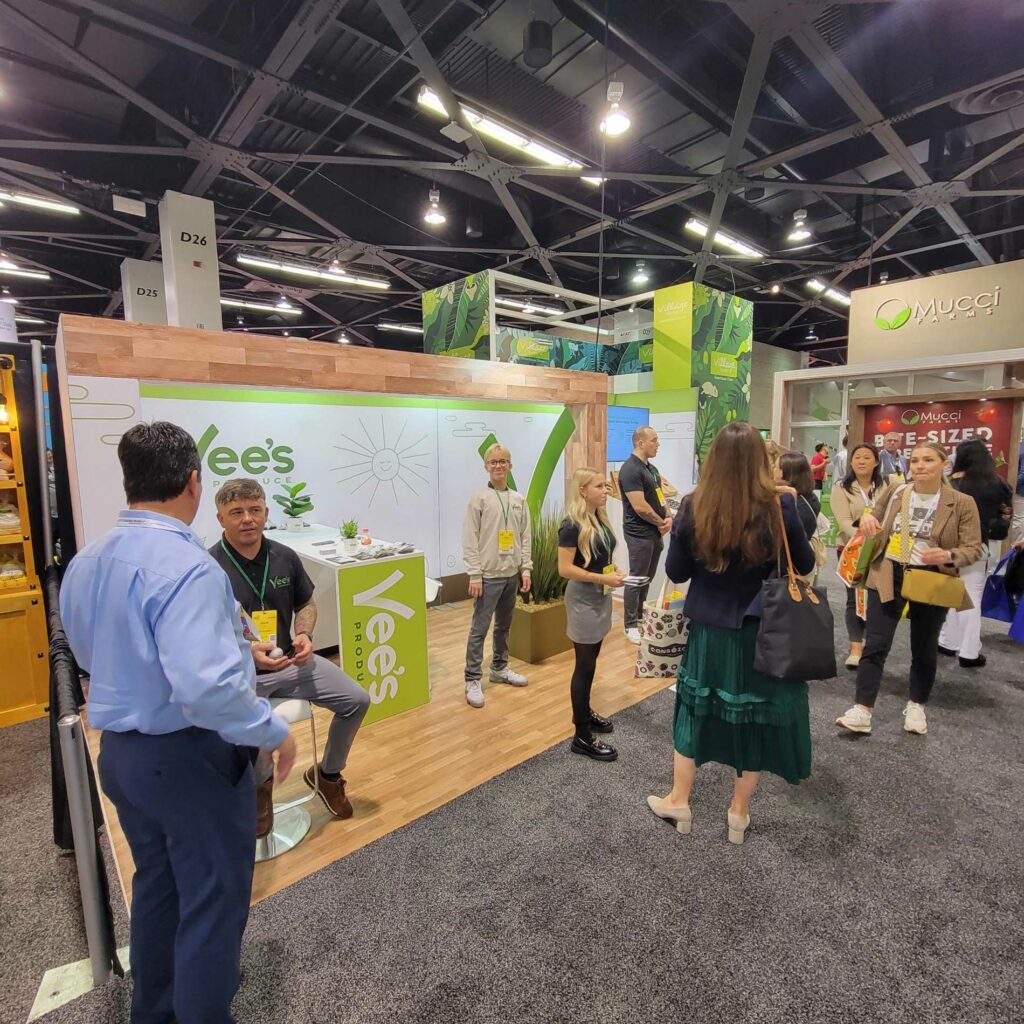 The major corporations provided an excellent opportunity for Vee's Produce to introduce their new trade show exhibit and new branding on a global scale. "Obviously it's great to walk the floor and make connections, but to have our own exhibit is game changing," said Jason. Even Jason's kids got in on the action. While he was tending to the booth, the kids walked the floor, passing out cards and flyers. "They're really good salespeople! They helped me to make valuable connections at the booth."
This was the first showcase where Vee's unveiled its new name and beautiful new booth design, and the reactions were exceptionally positive. From other vendors to attendees walking the floor, people had good things to say about the exhibit. "Overall we had remarkably positive feedback about our booth. People said our stuff looked really good," said Jason.
"There's definitely a power dynamic between people in a booth versus people just walking the floor," Jason explained of the benefit of investing in a booth space. "When you have an exhibit, people are standing in line waiting to talk to you. When you're just walking around, you have to wait to talk to vendors. It was super advantageous for us to have a large exhibit this year," said Jason.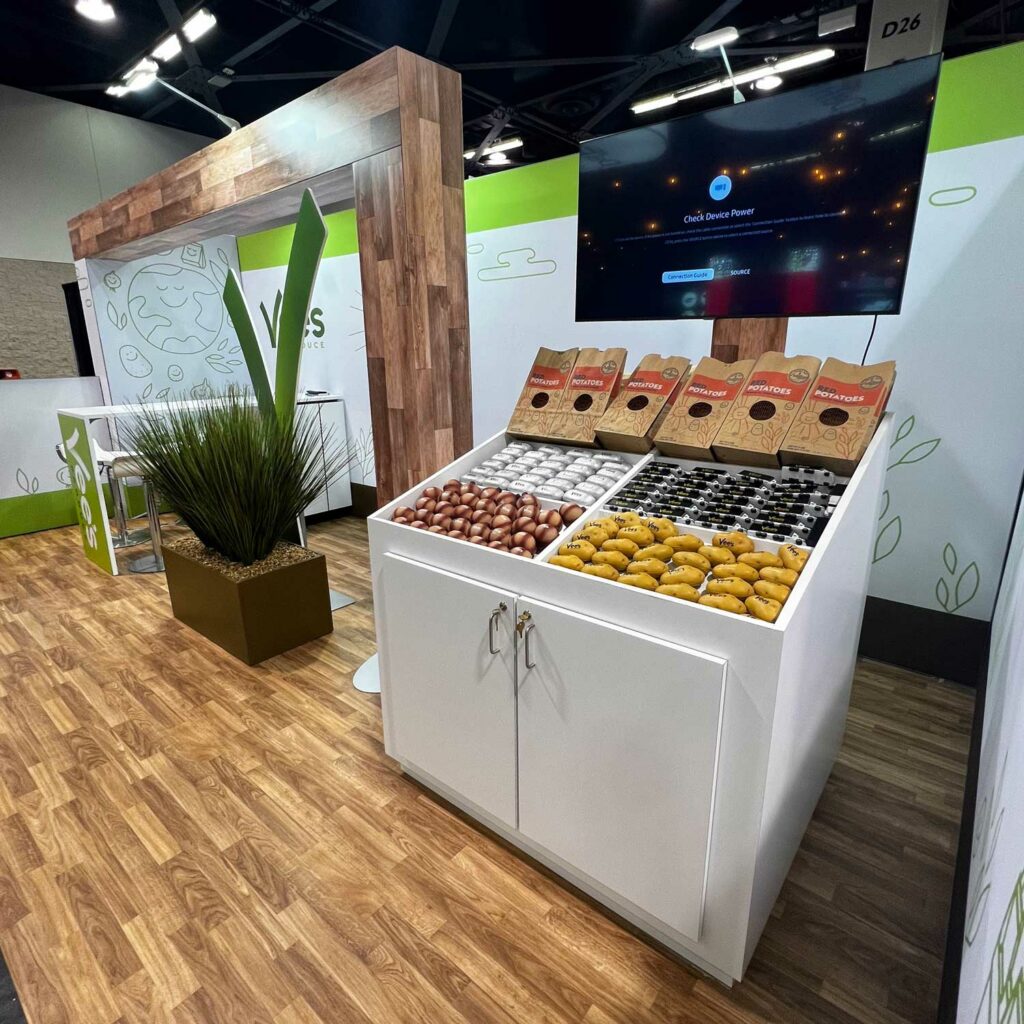 Trade shows are valuable opportunities to bring buyers and vendors together to find new offerings and create meaningful connections in the produce industry. Vee's Produce is proud to not only offer high-quality, environmentally friendly produce, but also logistical solutions for produce freight as well. This simplifies the process not only for Vee's Produce, but for customers as well.
The crew at Vee's Produce and Brown Bag Potatoes, equipped with their engaging new trade show booth, are excited to return to the Global Produce and Floral show next year. In the meantime, there are plenty of other shows that the team will be attending to spread the world about their produce offerings and solutions!
Email Jason or Angie for onion orders
Email John Alstrup for potatoes
Email Michael for logistics